Catharine Hammett,We have not only
Catharine Hammett,
We have not only known each other since diapers, but we are proud delta natives who have settled down in Starkville. Catharine is an honest realtor who always gave it to us strait and took our opinions into account when we were looking for our house. After a year of looking and constant texts i would send to her at all hours of the day, Catharine drove us in the direction that we needed when looking for our first home. She always considered our budget and never showed us anything that we couldn't afford. She is so positive and patient, especially when she put up with my opinionated and inquisitive husband! We love Catharine and everything she has done for us! We will always use her in the future!
love,
Erin and Tripp Smith
Erin Mitchell Smith
Justin Kani
Can't recommend enough! Attention to detail is top-notch.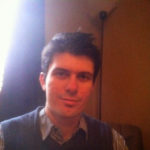 Linda Wilson Graves
Thank you Carole for a GREAT job selling my house. I feel like I have gained not only a 'sold' house, but a new friend!! Like I said, I have a new respect for realtors and the work they do. Amazing!!