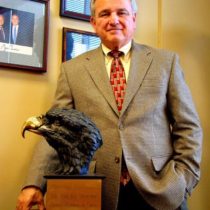 Ricardo Inzunza's background comes from the political world. He was appointed to high level positions by two presidents and worked directly for them in Washington, DC with top secret clearances in each position. In addition to supervising 40,000 employees worldwide and being the central source for the development, implementation and oversight of policies, directives and protocols, he was also responsible for the design, development and implementation of investment policies and practices for the EB5 Pilot Project. Conducting meetings with agency personnel to review, revamp and revitalize existing programs and reporting systems as well as implementing new policies and programs were all part of his responsibility.
When presidents leave office, so do their staff! After leaving his presidential appointments, he became a business consultant for the World Bank and the People's Republic of China. He also consulted extensively in east, west and South Africa.
As the only Spanish-speaking member of our team, he is actively involved with and maintains personal relationships with the national presidents of Hispanic groups such as LULAC, National Council of La Raza, MANA, American GI Forum and the Hispanic Directorate of the Catholic Church. He also personally knows many members of the US Congressional Hispanic Caucus.
His responsibilities with Carole Gaston Realty include contract oversight and business development and marketing.
Ricardo received his undergraduate degree from the University of Maryland, his MBS from the Catholic University of America and his PhD from Portland State University.
---
Contact Details
---
Send a Message